IU Researcher Awarded Funding to Evaluate Criminal Justice Program
Read the original article source of this excerpt.
IU Bloomington News Room on 10/11/2016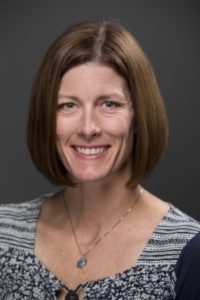 IU researcher awarded funding to evaluate criminal justice program: IU Bloomington Newsroom: Indiana University Bloomington
BLOOMINGTON, Ind. — The U.S. Justice Department has awarded Indiana University criminal justice faculty member Natalie Hipple a $790,000 grant to evaluate the Byrne Criminal Justice Innovation program, a federal initiative that seeks to reduce crime and improve community safety.
Hipple, an assistant professor in the Department of Criminal Justice in the College of Arts and Sciences, will lead the study with Jessica Saunders, a senior criminologist at the RAND Corp. The two-year project begins in January 2017.
The researchers propose to address two overall research goals: improving understanding of successful implementation of the Byrne program and identifying sites for possible follow-up evaluation of the program's impact.
The project has four objectives:
Review all the sites where the program has been implemented and develop an understanding of features associated with successful implementation.
Conduct site visits and in-depth evaluations of 15 of the sites selected in consultation with the Justice Department's National Institute of Justice and Bureau of Justice Assistance.
Assess features of the 15 sites to determine whether further evaluation of outcomes and impacts of the program would yield a positive return on investment.
Understand how the Byrne program's Training and Technical Assistance system was used to support the program's goals and measure its effectiveness.
"This project will provide a wealth of information to the Justice Department as well as to researchers and practitioners in the field," Hipple said. "The information will help DOJ agencies determine priorities and mechanisms for future funding of the community safety programs. It will support the Byrne program's efforts to reduce crime with a comprehensive strategy that includes neighborhood revitalization."
Launched in 2012, the Byrne Criminal Justice Innovation program is part of the Obama administration's National Neighborhood Revitalization Initiative, which seeks to transform neighborhoods through place-based, community-oriented strategies.
The program has been implemented at 60 sites, including Evansville and Indianapolis. The model involves targeting high-crime hot spots, working with researchers to incorporate data-driven problem-solving, involving community leaders and maximizing local resources and partnerships.
Hipple's research interests include gun violence, crime and disorder surrounding drug markets, crime analysis, restorative justice and attitudes toward crime and justice. She has been awarded federal funding to evaluate the Project Safe Neighborhoods Program in Indianapolis and is co-principal investigator for a study of gun violence in four cities as well as a study on sentinel events in criminal justice in three cities. Her research has been published in Policing, the Journal of Crime and Justice, and other journals